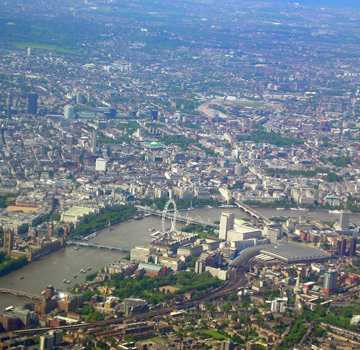 Tel: 01666 840575
Head Office:
DPS Relocation Ltd
The Old Surgery
Swan Barton
Sherston
Wiltshire, SN16 0LJ.
DPS Relocation are corporate relocation specialists, operating through a network of relocation consultants, covering all UK cities and regional areas. DPS hold AIIC, ARP and EURA Accreditations.
©Copyright DPS Relocation 2010 - all rights reserved.
DPS Relocation assist in the relocation of a young family from Dubai to London for HSBC.
The Brief
The Fritz family were planning to relocate from Dubai to London with HSBC. Mr Fritz will be working in the city and Mrs Fritz is a full-time housewife, so will be mostly at home. Due to this, she stipulated the need for an area that has a strong sense of community, is in close proximity to the children's school and also provides easy access to open spaces, for the family dog.
Schooling
Before commencing their house search, the Fritz's were keen to find a suitable school for their children as a priority. DPS organised visits to International Schools in Central London and incorporated a brief orientation tour of the immediate surrounding areas. Once they had secured places for their children at The American School in North London, we began the next phase.
Suitable Areas
DPS then organised a comprehensive orientation tour of North London, incorporating the specific needs of the family, which included several property viewings, to enable the family to gauge the types and sizes of properties available within their budget.
After a thorough investigation, the family decided they would like a property with easy access to Hampstead Heath, so DPS concentrated the home search on this area.
Home Search
Viewing days were then organised, showing the family a total of eight 4-bed detached houses within their budget, each meeting their criteria and specifications.
After the viewings, the Fritz's were faced with a choice between three highly suitable properties, each providing appealing features and individual benefits. DPS organised extended second viewings of all three properties, giving them ample time to make a choice they felt best suited all their needs.
DPS then managed the offer and lease negotiations and once secured, provided help and advice to the the Fritz regarding any additional queries.
Settling In
Once a lease-signing and move in date was agreed, DPS accompanied Mr & Mrs Fritz to the agents and oversaw the move into their new home.
Shortly after move in, DPS helped Mrs Fritz register the family with a local GP and dental surgery. We also provided a detailed tour of the new neighbourhood, enabling the family to become more familiar with the location and settle in quickly and comfortably.